Between Sky and Earth, your life is a unique and personalized jewelry
Because it was designed with precision according to the laws of universal coherence, your Astreos jewelry is a talisman which channels the virtues of the stars.
Gold being the only precious metal the jewelry is hand-crafted with, the Astreos jewelry is available in three colors which you can choose from: white, yellow or rose.
Although effective in itself by its form and proportions, it is beneficial to personalize the jewelry with a precious stone placed according to the position of the star present in the sky on the day of the wearer's birth.
High-end jewelry professionals will help you choose this stone for its quality of processing, clarity, color, size and polishing.
Other professionals will study the position of the star present in the sky on the day of your birth so that the selected stone is in perfect harmony with the planet it is connected to.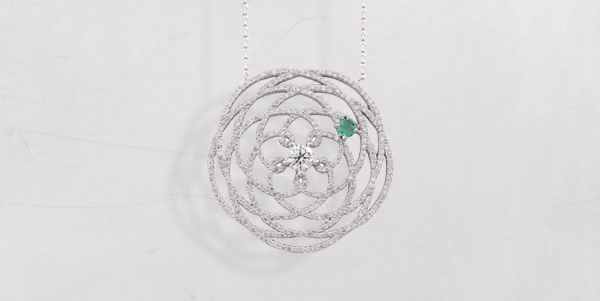 For those who really love precious and semi-precious stones, these same professionals are able to set the whole Astreos jewelry with stones while ensuring it remains personalized and in harmony with its related planet.
We take pleasure in sharing our creativity and our inspiration, so contact us and tell us about your dreams. We will give you a personalized quote within 24h.